Advertisements | Advertising at The News And Times - advertising-newsandtimes.com | WE CONNECT!
This article is part of our morning briefing. Click here to get it delivered to your inbox each weekday.
Dave Chappelle got one thing right in his 'SNL' monologue on antisemitism
The comedian offered his take on Kanye West and Kyrie Irving, and some critics thought he only made the situation worse. "He chose to make Jews, and the hatred we face, the punchline," Carly Pildis, a Forward contributor who works for the ADL, posted on Twitter. Pildis' boss, ADL CEO Jonathan Greenblatt, said it was "disturbing to see 'SNL' not just normalize but popularize antisemitism."
Word salad: Chappelle offered this pro-tip to West: There are "two words in the English language that you should never say together in sequence:" 'The' and 'Jews.'" Our PJ Grisar explains that Chappelle was suggesting there's a difference between saying there are "a lot of Jews" in Hollywood (which Chapelle said on 'SNL') and saying "the Jews" run the town. He used similar verbal gymnastics in a 2021 Netflix special, which ended with the punchline "Space Jews."
Blame game: Chappelle also assailed the fact that Irving, a seven-time NBA all-star, was being asked to meet with Jewish leaders and members of the Brooklyn Nets before being allowed to return to the team. "This is where I draw the line," Chappelle said. "I know the Jewish people have been through terrible things all over the world, but you can't blame that on Black Americans."
PJ's take: "No one serious is blaming Black Americans for centuries of Jewish suffering, but merely calling for accountability from men who happen to be Black and American. To think otherwise is to fall into the sort of generalizations that Chappelle appears to rail against, while occasionally indulging in."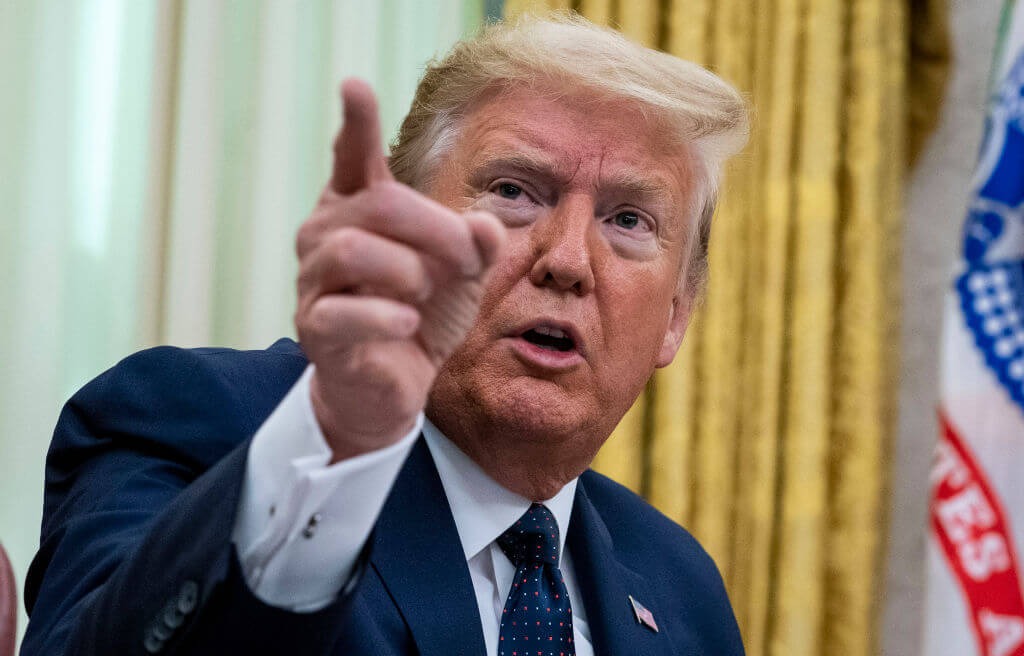 Opinion | Trump destroyed the guardrails against antisemitism — and there's no going back: Last week's midterm elections saw a number of candidates who embraced antisemitic tropes and who were endorsed by former President Donald Trump lose. But Larry Cohler-Esses, a former editor at the Forward, argues that the fact that such candidates won Republican primaries for major offices shows that longstanding guardrails against invoking such offensive tropes in the public sphere have been dismantled. "Antisemitism, unfortunately, will always be with us," he writes. "It's reconstructing those fences that will pose the real challenge in the years ahead." Read his essay ➤
Opinion | What two moderate, middle-aged Jewish dads can teach us: Our columnist Rob Eshman is inspired by the victory of Josh Shapiro, governor-elect of Pennsylvania, and the strong showing of Adam Frisch, who may yet unseat Rep. Lauren Boebert in Colorado. "I'm not saying the country doesn't need firebrands on the left and the right," Rob writes, "as long as they don't want to set fire to democracy itself." Read his essay ➤
And in other news…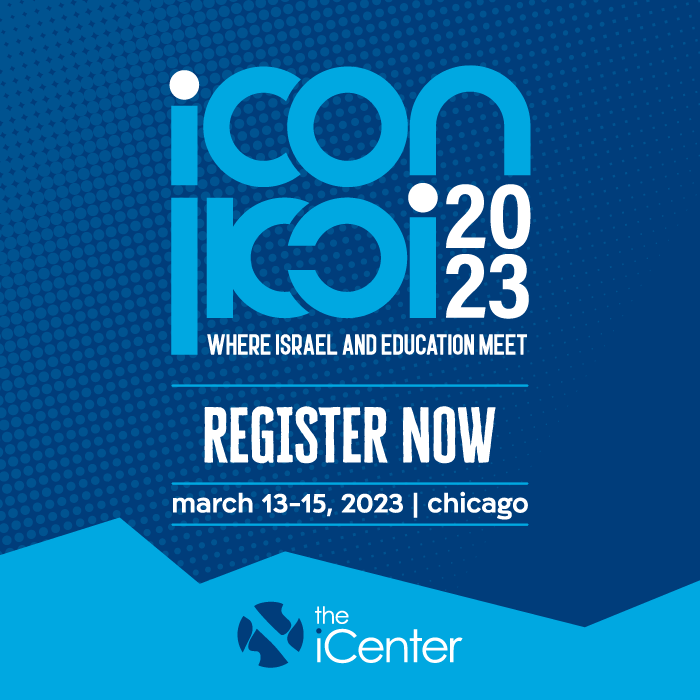 Forwarding the News is now also available on our website. Click on the blue button below to share it on social media or send to friends.
WHAT ELSE YOU NEED TO KNOW TODAY
President Isaac Herzog, right, tasked Benjamin Netanyahu to form a new government. (Kobi Gideon/GPO)

  Israeli President Isaac Herzog officially tapped former Prime Minister Benjamin Netanyahu on Sunday to form a government, opening the door for the return to power of the country's longest-serving leader after a one-year hiatus. He is expected to create the most right-wing coalition in Israel's history. (Haaretz)

  The Department of Education says it will investigate allegations of antisemitic harassment at public schools in Northern Virginia, including students making "Heil Hitler" salutes and Holocaust jokes. The complaint was brought by the Zionist Organization of America. (JTA)

  Speaking of the ZOA, the group presented former President Donald Trump its Theodor Herzl Gold Medallion award at its 125th anniversary gala Sunday night. Trump teased a Tuesday event where many pundits think he will announce a 2024 presidential bid, and renewed his criticism of liberal American Jews. "You do have people in this country that happen to be Jewish that are not doing the right thing for Israel," he said. "Too many." (Times of Israel)

  Israel approved a $2.3 million plan to improve its image among Reform and Conservative Jews in the U.S. in the weeks leading up to the recent Israeli election. The program could be in jeopardy under the incoming government, whose leadership is expected to include a politician who has called Reform Judaism a "fake religion." (JTA)

  The December cover story of The Atlantic went online this morning, and it's about how the U.S. could look to how Germany has made monuments to the Holocaust in order to memorialize the sins of its own past. "America will never be the country it wants to be," writes Clint Smith, "until it properly remembers what it did (and does) to Black people." (The Atlantic)
  The Nazi blitz of London claimed an unlikely victim: The first complete fossil of an ichthyosaur ever collected. For decades, scientists thought the lessons to be found in the fossil were unrecoverable. Now, two plaster casts of the dead beast have reappeared, giving the oldest casualty of the Nazi assault a second life. (New York Times) 
  OK, set aside those jokes about people dying to get in. A Jewish casket manufacturer in Massachusetts has seen an increase in business, thanks to a cameo his product makes in a new Taylor Swift music video. The manufacturer says he's a fan of Swift's, but prefers the Beatles. (Jewish Journal of Boston)
What else we're reading ➤  Inside the public health campaign to stop polio in New York's Jewish community … The differing approaches of Nike and Adidas in dealing with recent antisemitic controversies … A public square in Jerusalem was renamed to honor a Portuguese diplomat who saved 10,000 Jews during the Holocaust.
On this day in history (1907): The cartoonist William Steig, who created the iconic character Shrek, was born to Polish Jewish parents in the Bronx. Steig began his career at The New Yorker, for which he produced 121 covers over his lifetime. But it was Shrek, the cantankerous swamp-dwelling green monster with a heart of gold, who proved Steig's most lasting legacy. Debates over the ogre's Jewishness have raged since his debut in a 1990 picture book, read aloud in the video above. The influence of his creator's upbringing begins with Shrek's name: It's the Yiddish word for "terror."
Last year on this day, a new episode of "Curb Your Enthusiasm" had us asking that most existential of questions: What does the Talmud say about Larry David spilling coffee on a Klansman's robe?
On the Hebrew calendar, it's the 20th of Cheshvan, the birthday of Rabbi Sholom DovBer Schneersohn, the fifth Lubavitcher Rebbe.
In honor of the 122nd birthday of Aaron Copland, a cellist breaks down four reasons he loves the composer.
In honor of National Pickle Day, read about how the pickle became a Jewish food staple.
Today at 11 a.m. ET: Still trying to make sense of the Israeli elections? Join us today on Zoom for a debrief and analysis. Register here ➤
The "60 Minutes" episode that aired last night featured a story about a group of Lithuanian resistance fighters, nicknamed the Paper Brigade, who risked their lives to save Jewish artifacts during and after the Holocaust. Made up mostly of Yiddish intellectuals living in what is now Vilnius, the members smuggled artwork, books and rare manuscripts into underground bunkers. Eighty years after they fought back against cultural genocide, the YIVO institute is helping lead an active search-and-rescue mission to uncover and recover troves of hidden material. 
–––
Thanks to Talya Zax for contributing to today's newsletter.
You can reach the "Forwarding" team at editorial@forward.com.
The post What Dave Chappelle got right in his 'Saturday Night Live' antisemitism monologue appeared first on The Forward.
Advertisements | Advertising at The News And Times - advertising-newsandtimes.com | WE CONNECT!