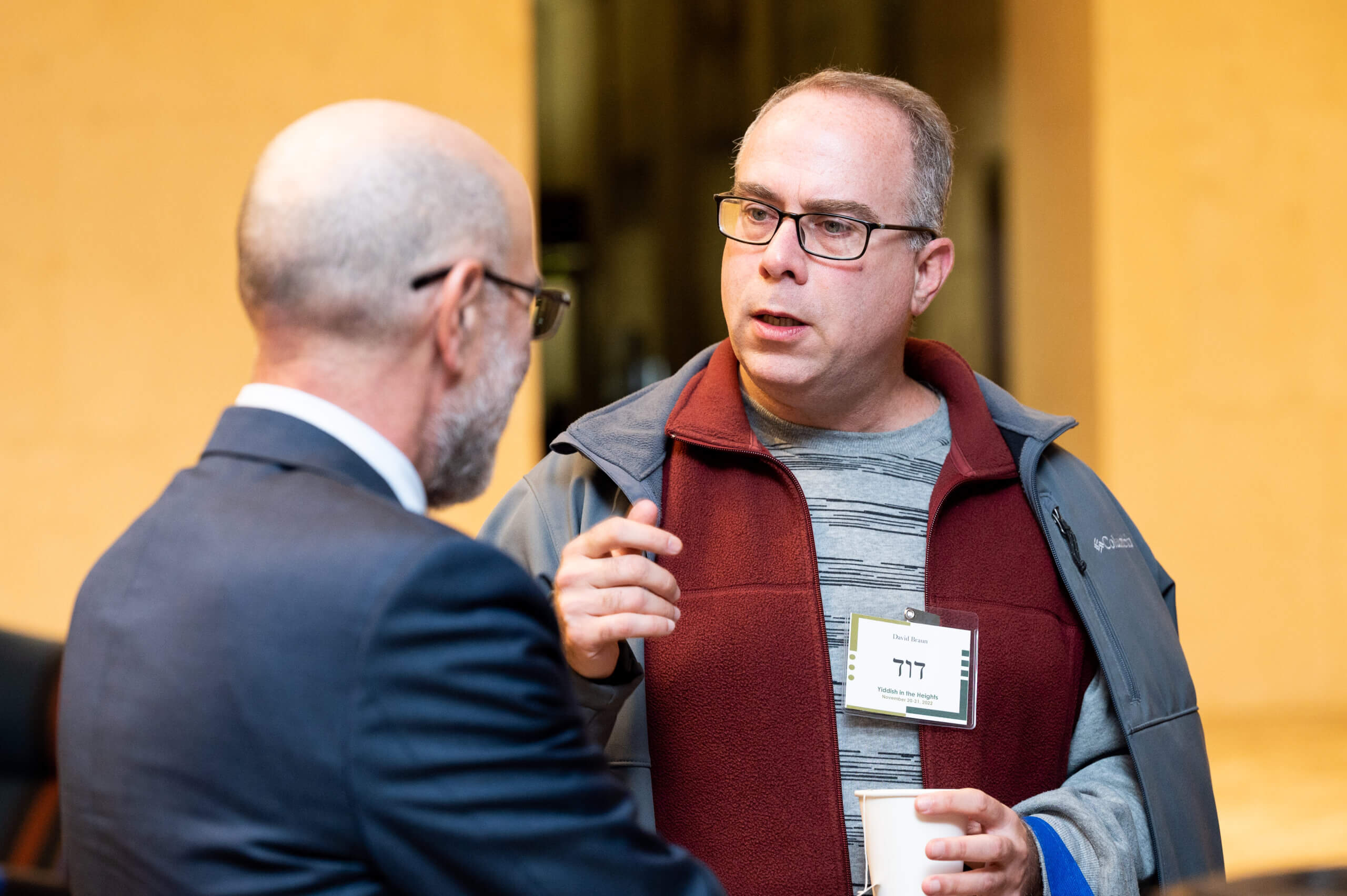 צווישן די פֿאַרשידענע סעסיעס וואָס מע האָט דורכגעפֿירט אויף דער ניו־יאָרקער ייִדיש־קאָנפֿערענץ אין נאָוועמבער 2022 איז געווען דאָס טיילן זיך מיט זכרונות וועגן דעם ייִדישן לינגוויסט, לעקסאָגראַף און לערער, מרדכי שעכטער. דער ציל פֿון דער אונטערנעמונג איז טאַקע געווען אָפּצומערקן מרדכי שעכטערס 15טן יאָרצײַט.
די ייִדיש־ליגע, וואָס האָט אָרגאַניזירט די אונטערנעמונג בשותּפֿות מיט קאָלאָמביע־אוניווערסיטעט און דעם ייִדישן טעאָלאָגישן סעימינאַר, האָט אויך רעקאָרדירט ווידעאָס פֿון די סעסיעס, וואָס מע קען איצט זען אויף דער אינטערנעץ.
אין דעם ווײַטערדיקן ווידעאָ וועט איר הערן זכרונות פֿון שעכטערס מיטאַרבעטער, סטודענטן און פֿרײַנד: מרים אײַזיקס (אויף ענגליש); יודזשין אָרענשטיין (ייִדיש); דוד בראַון (ייִדיש); איציק גאָטעסמאַן (ייִדיש); הערשל גלעזער (ייִדיש); שבֿע צוקער (ייִדיש) און גיטל שעכטער־ווישוואַנאַט (ייִדיש).
The post VIDEO: Memories of Yiddish linguist and teacher Dr. Mordkhe Schaechter appeared first on The Forward.