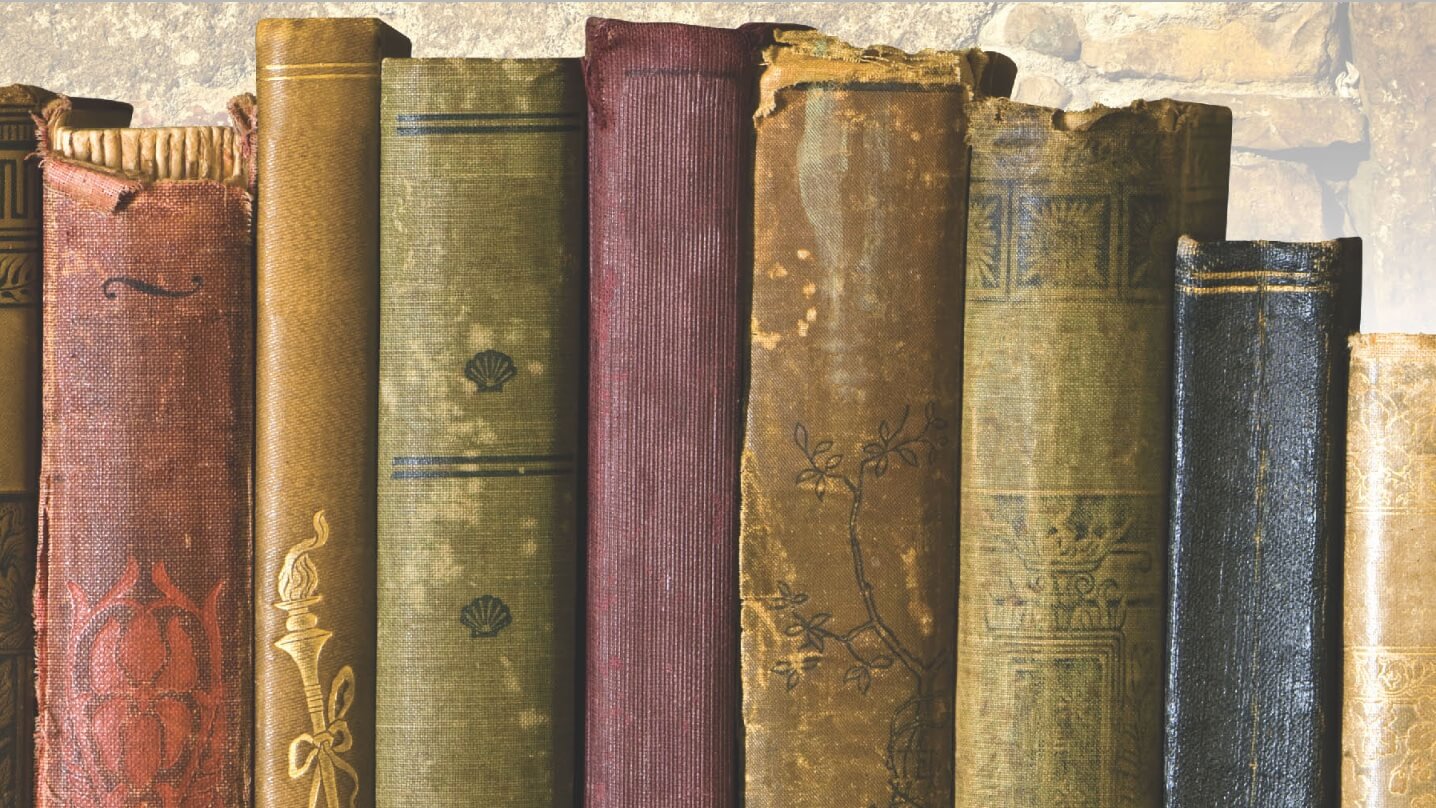 װען אלי װיזעל האָט זיך אומגעקערט פֿון סאָװעטן–פֿאַרבאַנד נאָך זײַן באַזוך אין 1965, האָט ער אָנגעשריבן אַ בוך "ייִדן פֿון שװײַגן". זינט דעמאָלט האָט זיך דאָס דאָזיקע צעטל פֿעסט צוגעקלעפּט צו דעם סאָװעטישן ייִדנטום. היות װי דירעקטע קאָנטאַקטן צװישן דער װעלט און דעם סאָװעטן–פֿאַרבאַנד זײַנען געװען כּמעט אוממעגלעך, זײַנען די סאָװעטישע ייִדן געװען לאַנגע יאָרן אָפּגעריסן פֿון זײערע ברידער און שװעסטער אין אַמעריקע, ישׂראל און אײראָפּע. אָבער זײ האָבן יאָ געהאַט צוטריט צו דער אַלװעלטלעכער קולטור. ליטעראַטור איז געװען ספּעציעל חשובֿ אין די אױגן פֿון געבילדעטע סאָװעטישע בירגער, ייִדן און ניט–ייִדן.
װי עס באַװײַזט מאַראַט גרינבערג אין זײַן בוך "די סאָװעטישע ייִדישע ביכער–פּאָליצע", האָבן סאָװעטישע ייִדן געהאַט אַ טיפֿן אינטערעס אין ביכער אױף ייִדישע טעמעס. זײער ביכער–פּאָליצע איז געװען גאַנץ ברײט. דאָ זײַנען געשטאַנעּן רוסישע איבערזעצונגען פֿון ייִדיש און עבֿרית, פֿון דער אַלװעלטלעכער בעלעטריסטיק, אָריגינעלע װערק פֿון סאָװעטישע מחברים, פּאָפּולערע היסטאָרישע און פֿילאָסאָפֿישע ביכער, און אַפֿילו די אַנטי–ציוניסטישע פּראָפּאַגאַנדע, װײַל זי  האָט אױך געהאַט קערנדלעך פֿון ניצלעכער אינפֿאָרמאַציע.
אַלץ, װאָס איז דערשינען אין דרוק אין סאָװעטן–פֿאַרבאַנד, האָט געמוזט באַקומען אַ צענזור–דערלױב. צומאָל קען מען הערן, אַז אַלץ, װאָס האָט געהאַט צו טאָן מיט ייִדן און ייִדישקײט, איז געװען טריף-פּסול פֿאַר דער סאָװעטישער צענזור. דאָס איז ניט אמת, אָבער עס איז יאָ אמת, אַז ייִדישע טעמעס האָבן געהאַט אַ ספּעציעלן חשיבֿות אי פֿאַר דער צענזור אי פֿאַר די לײענער. אָפֿיציעל האָט די סאָװעטישע מאַכט דערלױבט רעליגיע, אָבער פּראַקטיש האָט די מלוכה געהאַלטן אַן אױג אױף װאָסער–ניט–איז רעליגיעזער אַקטיװיטעט, מען זאָל ניט אַריבערטרעטן די דערלױבטע ד' אַמות. אַזױ אַרום האָט מען אין סאָװעטישע ביכערקראָמען ניט געקענט געפֿינען װאָסער ניט איז רעליגיעזע ספֿרים, ניט דעם תּנ"ך, ניט דעם ברית חדשה און ניט דעם קאָראַן.
די, װאָס זײַנען געװען נײַגעריק װעגן ייִדישקײט, האָבן געדאַרפֿט נאַשן פֿון אַנדערע מקורים, קודם–כּל פֿון ליטעראַרישע װערק. דער סאַמע װיכטיקסטער ייִדישער היסטאָרישער שרײַבער איז געװען דער דײַטשיש–ייִדישער ראָמאַניסט ליאָן פֿױכטװאַנגע (1884—1958). ער האָט באַקומען אַ נישקשהדיקע ייִדישע דערציִונג און געהאַט אַ טיפֿן אינטערעס אין דער ייִדישער געשיכטע. ער איז ניט געװען קײן קאָמוניסט, אָבער אין 1937 האָט ער באַזוכט מאָסקװע און אָנגעשריבן אַ בוך, װאָס האָט געזונגען שבֿחים סטאַלינען און זײַנע רדיפֿות קעגן דער פּאָליטישער אָפּאָזיציע. מעג זײַן, איז גרינבערג זיך משער, אַז פֿױכטװאַנגער האָט ניט געװאָלט קריטיקירן דעם סאָװעטן–פֿאַרבאַנד אין דער צײַט װען אין דײַטשלאַנד האָט שױן געבושעװעט דער אַנטיסעמיטיזם. װי עס זאָל ניט זײַן, האָט סטאַלין אים געהאַלטן פֿאַר אַ פֿרײַנד, אָדער אפֿשר פֿאַר אַ "ניצלעכן נאַר", און מען האָט אַרױסגעגעבן אױף רוסיש פֿױכטװאַנגערס עטלעכע װערק, צװישן זײ דעם ראָמאַן "די ייִדישע מלחמה" װעגן דעם חורבן פֿונעם צװײטן בית–המקדש. אין יענע יאָרן איז פֿױכטװאַנגער געװען פּאָפּולער אױך אױף ייִדיש. מען האָט אַרױסגעגעבן זײַנע געקליבענע װערק אין װאַרשע און אין ריגע.
פֿױכטװאַנגער, וואָס האָט געהאַט זיך איבערגעצויגן קיין פֿראַנקרײַך אין 1933, האָט געהאַט דעם גוטן מזל צו אַנטלויפֿן איידער זי איז געפֿאַלן אונטער דער נאַציסטישער אָקופּאַציע אין 1940 און האָט זיך באַזעצט אין קאַליפֿאָרניע. ער איז אָבער פֿאַרבליבן אידעאָלאָגיש כּשר פֿאַרן סאָװעטישן רעזשים, און אין די 1960ער איז אין מאָסקװע אַרױס אַ שײנע אױסגאַבע פֿון זײַנע געזאַמלטע װערק אין 13 בענד, צװישן זײ עטלעכע היסטאָרישע ראָמאַנען אױף ייִדישע טעמעס. שמעון מאַרקיש, פּרץ מאַרקישעס עלטערער זון, האָט פֿאַרפֿאַסט פּרטימדיקע היסטאָרישע קאָמענטאַרן צו דער טרילאָגיע װעגן דער ייִדישער מלחמה. די דאָזיקע אױסגאַבע קען מען עד–היום געפֿינען אין אַ סך ייִדישע משפּחה-ביבליאָטעקן. הײַנט איז פֿױכטװאַנגער כּמעט אין גאַנצן פֿאַרגעסן געװאָרן אין אַמעריקע, כאָטש בשעתּו איז ער דאָ געװען גאַנץ פּאָפּולער.
אַן אַנדער װיכטיקער מקור פֿון ייִדישקײט איז געװען די זעקס–בענדיקע אױסגאַבע פֿון שלום–עליכמס װערק אין דער רוסישער איבערזעצונג, װאָס איז אַרױס אין דרײַ אױפֿלאַגעס. דאָ זײַנען די קאָמענטאַרן אױך געװען גאַנץ ניצלעך, װײַל זײ האָבן דערקלערט ייִדישע מנהגים. דערצו זײַנען אין דער דאָזיקער אױסגאַבע געווען שײנע אילוסטראַציעס פֿון ייִדישע קינסטלער, אַזעלכע װי הערש אינגער, מענדל גאָרשמאַן, דמיטרי ליאָן און אַנדערע. מענדעלע און פּרץ האָבן זוכה געװען בלױז צו אײן באַנד. זײ זײַנען װײַט ניט געװען אַזױ פּאָפּולער װי שלום–עליכם. נאָך װײניקער פּאָפּולער זײַנען געװען די איבערזעצונגען פֿון סאָװעטישע ייִדיש–שפּראַכיקע שרײַבער. גרינבערג האַלט, זײַנען ניט געווען לויט דעם געשמאַק פֿונעם אינטעליגענטן סאָװעטישן ייִדישן לײענער, װאָס איז אױפֿגעהאָדעװעט געװאָרן אױף די קלאַסישע מוסטערן פֿון דער װעלט–ליטעראַטור. גרינבערג דערקלערט׃ "זײער אינהאַלט האָט געהאַט צו טאָן מיטן שטעטל, אױף װעלכן אַ סך ייִדישע אינטעליגענטן האָבן געקוקט מיטן ביטול." אַפֿילו װען מען האָט יאָ געקױפֿט די ביכער, האָט מען זײ קױם געעפֿנט.
דער אײנציקער אױסנאַם איז געװען דאָס רײַזע–בוך פֿון אַהרן װערגעליס, װאָס איז אַרױס אױף רוסיש אין 1982 אונטערן טיטל "16 לענדער, בתוכם מאָנאַקאָ". װערגעליס, דער הױפּט–רעדאַקטאָר פֿונעם זשורנאַל "סאָװעטיש הײמלאַנד" איז געװען דאָס אָפֿיציעלע "פּנים" פֿון דער סאָװעטישער ייִדישער קולטור. אַ געטרײַער קאָמוניסט, האָט ער זיך פֿעסט געהאַלטן בײַ דער סאָװעטישער פּאָליטישער ליניע. פֿאַר דעם האָט די מלוכה אים אָנפֿאַרטרױט צו זײַן דער שליח פֿון סאָװעטישע ייִדן אין אױסלאַנד. זײַן בוך איז נאַטירלעך גאַנץ קריטיש לגבי דער קאַפּיטאַליסטישער װעלט, כאָטש, װי עס באַמערקט גרינבערג, זײַנען װערגעליסעס שילדערונגען צו מאָל געװען ניט װײַט פֿונעם אמת, װי למשל זײַנע באַשרײַבונגען פֿון הױפֿנס מיסט אױף די ניו–יאָרקער גאַסן אין די 1970ער יאָרן. מער װערטפֿול זײַנען געװען די ידיעות װעגן דער ייִדישער קולטור און געשיכטע, װאָס װערגעליס האָט מיט אַ ברײטער האַנט אַרײַנגעװאָרפֿן אין זײַנע רײַזע–באַריכטן. דער געניטער סאָװעטישער לײענער האָט געקענט אױסגראָבן פּינטעלעך ייִדישקײט הינטער דער אידאָלאָגישער קליפּה.
ספּעציעל אינטערעסאַנט איז גרינבערגס שאַרפֿזיניקער אַנאַליז פֿון די װערק פֿון רוסישע מחברים פֿון געמישטן רוסיש–ייִדישן אָפּשטאַם, אַזעלכע װי די ברידער אַרקאַדי און באָריס סטרוגאַצקיס, די מחברים פֿון פּאָפּולערע ראָמאַנען אינעם זשאַנער פֿון װיסנשאַפֿלטעכער פֿאַנטאַסטיק. גרינבערג אַנטפּלעקט די אַלעגאָרישע אימאַזשן בײַ די דאָזיקע ראָמאַנען װי רמזים אױפֿן חורבן און אַנטיסעמיטישע רדיפֿות. דער װעלטבאַנעם פֿון סאָװעטישע ייִדישע לײענער איז געװען אַלװעלטלעך, אָבער אײנצײַטיק האָבן זײ זיך שטאָלצירט מיט זײער ייִדישקײט. פֿון אָט די צװײ טײלן איז טאַקע באַשטאַנען די סאָװעטיש-ייִדישע אידענטיטעט.
The post Soviet Jews became highly skilled at reading between the lines appeared first on The Forward.