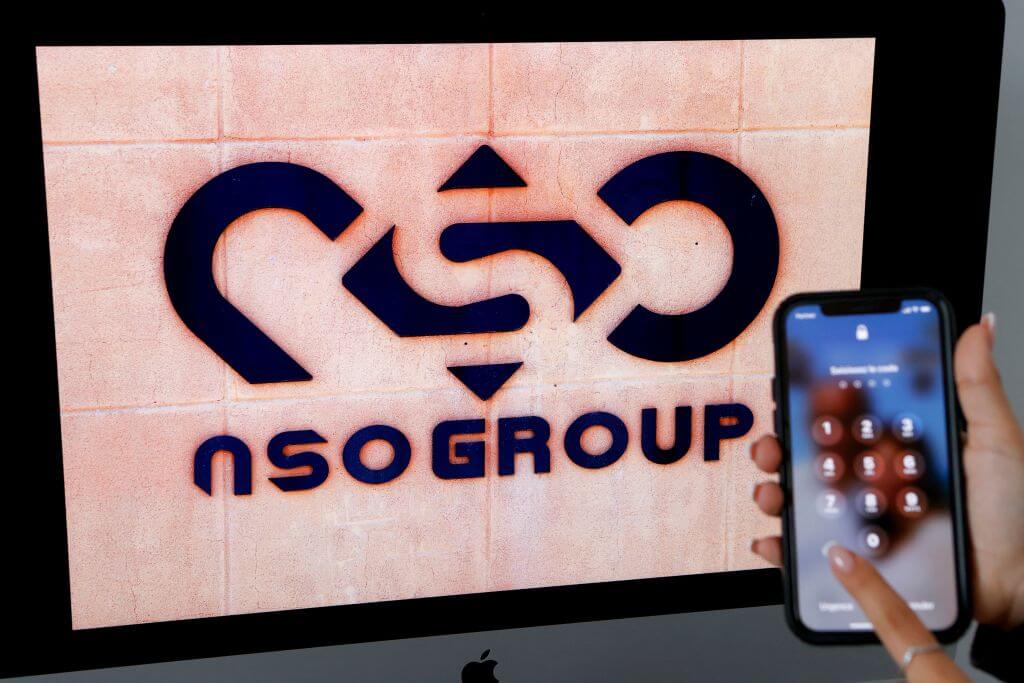 This article originally appeared on Haaretz, and was reprinted here with permission. Sign up here to get Haaretz's free Daily Brief newsletter delivered to your inbox.
The United States government is an active client of the Israeli offensive cyber firm NSO Group, known for its infamous Pegasus spyware, according to a report by the New York Times.
The Times' investigation, published early Monday, revealed that five days after the Biden administration announced the blacklisting of NSO for activities contrary to the United States' national security or foreign policy interests, the U.S. purchased a different software from NSO via a front company.
The software is known as "Landmark," a geolocation system that reveals the exact location of a person by inputting their phone number.
The report comes one week after U.S. President Joe Biden signed an executive order banning the use of commercial spyware by the American government. The ban applies to "operational" use that pose a "risk" to American national security, specifically counterintelligence.
The Times' report shows that while the administration was working on limiting the use of spyware, the American security establishment – specifically the FBI – wanted to use the software. Previously it was reported that the FBI purchased Pegasus for research purposes, and even looked into to using it for domestic investigations. Previous reports also stated that the CIA used Pegasus in Djibouti.
According to the report, despite being aware of the problematic nature of working with NSO, the U.S. government decided in November 2021 to buy its software via a front company from New Jersey called Cleopatra Holdings.
The New York Times' report is the first known publication of the name of "Landmark." This system is different from Pegasus, which is malware injected onto a target's cellphone, thus allowing its operator to hack the phone, access all the information stored on it, read encrypted messages and secretly turn on both the camera and microphone.
The report claims that "Landmark" has been used numerous times, mostly against targets in Mexico. The Times also claims that the system was sold to Saudi Arabia and has been used by Crown Prince Mohammed bin Salman against dissidents.
The post Report: U.S. used front company to buy Israeli spyware appeared first on The Forward.