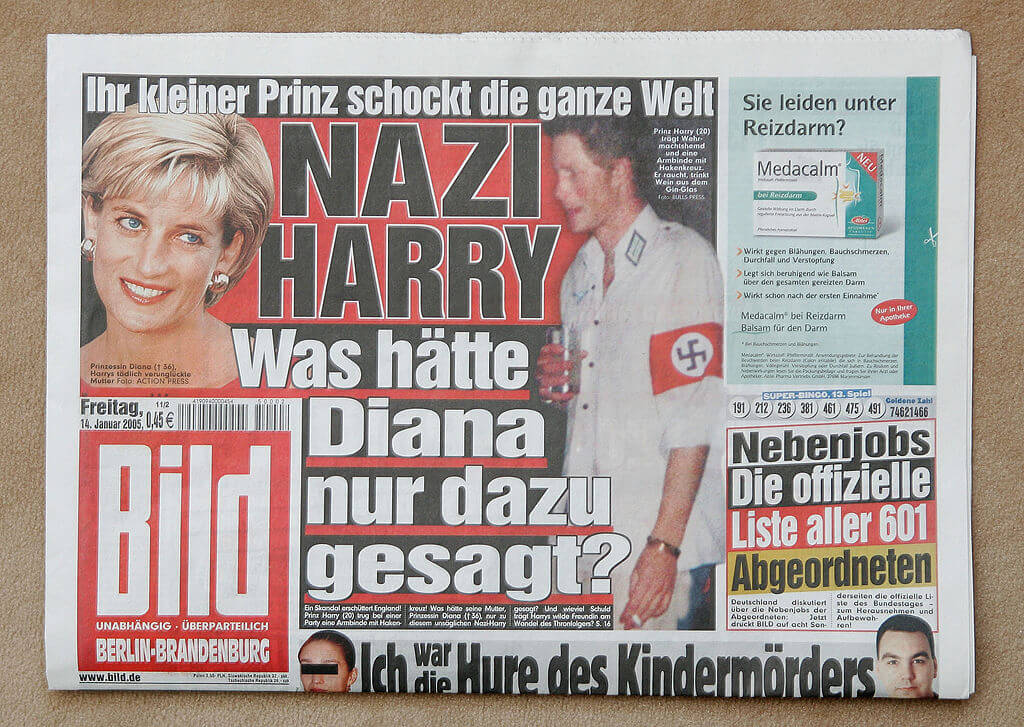 When Prince Harry wore his infamous Nazi outfit to a 2005 costume party, it was at the urging of Prince William and Kate Middleton, the wayward royal is claiming.
In an excerpt from his upcoming memoir Spare obtained by the New York Post's Page Six column, Harry describes how he asked his brother and future sister-in-law to help him pick between two costumes for a "Native and Colonial" theme party: a pilot or a Nazi uniform.
Harry said the pair "howled with laughter" when he tried on the costume in front of them.
Photos of the younger prince's costume were leaked to the British press, leading to a public outcry. In the third episode of the recent Netflix documentary series Harry & Meghan, Harry calls the costume "one of the biggest mistakes of my life."
"I sat down and spoke to the chief rabbi in London, which had a profound effect on me. I went to Berlin and spoke to a Holocaust survivor. I could have just ignored it and made the same mistakes over again in my life. But I learned from that."
The costume and its fallout is just one of the incidents that led to the fractured relationship between Harry and the rest of the royal family reportedly described in Spare. Leaked passages have also described an incident in which Harry and William came to physical blows in 2019 over his relationship with Markle.
The post Remember Prince Harry's Nazi costume? Now he says his brother made him do it appeared first on The Forward.