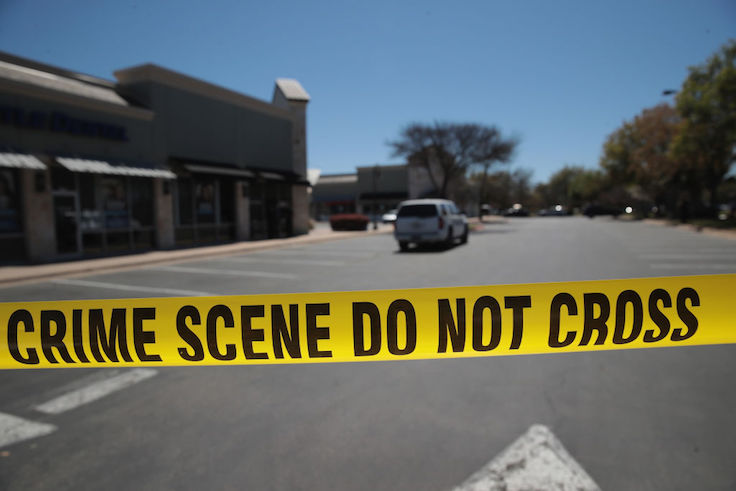 A 78-year-old man had part of his face chewed off during a gruesome attack in Portland, Oregon, where crime is soaring under Democratic leadership.
The 25-year-old assailant, Koryn Kraemer, attacked the victim early Tuesday at a train station in the suburb of Gresham and bit the elderly man so severely that police reported seeing his skull. When first responders arrived at the crime scene, they had to pull Kraemer off the victim's body.
Investigators are now determining whether drugs played a role. The assailant allegedly used fentanyl and marijuana before the attack, a local ABC affiliate reported.
The heinous attack comes as Portland set a new homicide record in 2022, with 100 homicides as of Dec. 29. The Democratic-run city saw a 207 percent increase in the homicide rate from 2019 to 2021. The jump was far higher than in San Francisco, Atlanta, and Minneapolis, which have also experienced crime surges in recent years.
Democratic governor Kate Brown, whose party retained control of the governorship in November, has faced criticism for being soft on crime. Brown in April granted clemency to a man who shot and killed a teenage girl and failed to notify the victim's family. The governor in December also commuted all death sentences in Oregon, sparking outrage from the victims' families.
"I'm horrified and outraged and I don't know what this means," said Sue Shirley, whose parents were murdered in 1988. "All I know is that we never get to have a say."
Multnomah County, where Portland is county seat, dismissed 300 criminal cases between February and December last year. A total 2,500 felony cases were impacted by delays or dismissals for a lack of available defenders.
The post Portland Man Has Face Chewed Off by Assailant in Gruesome Attack appeared first on Washington Free Beacon.