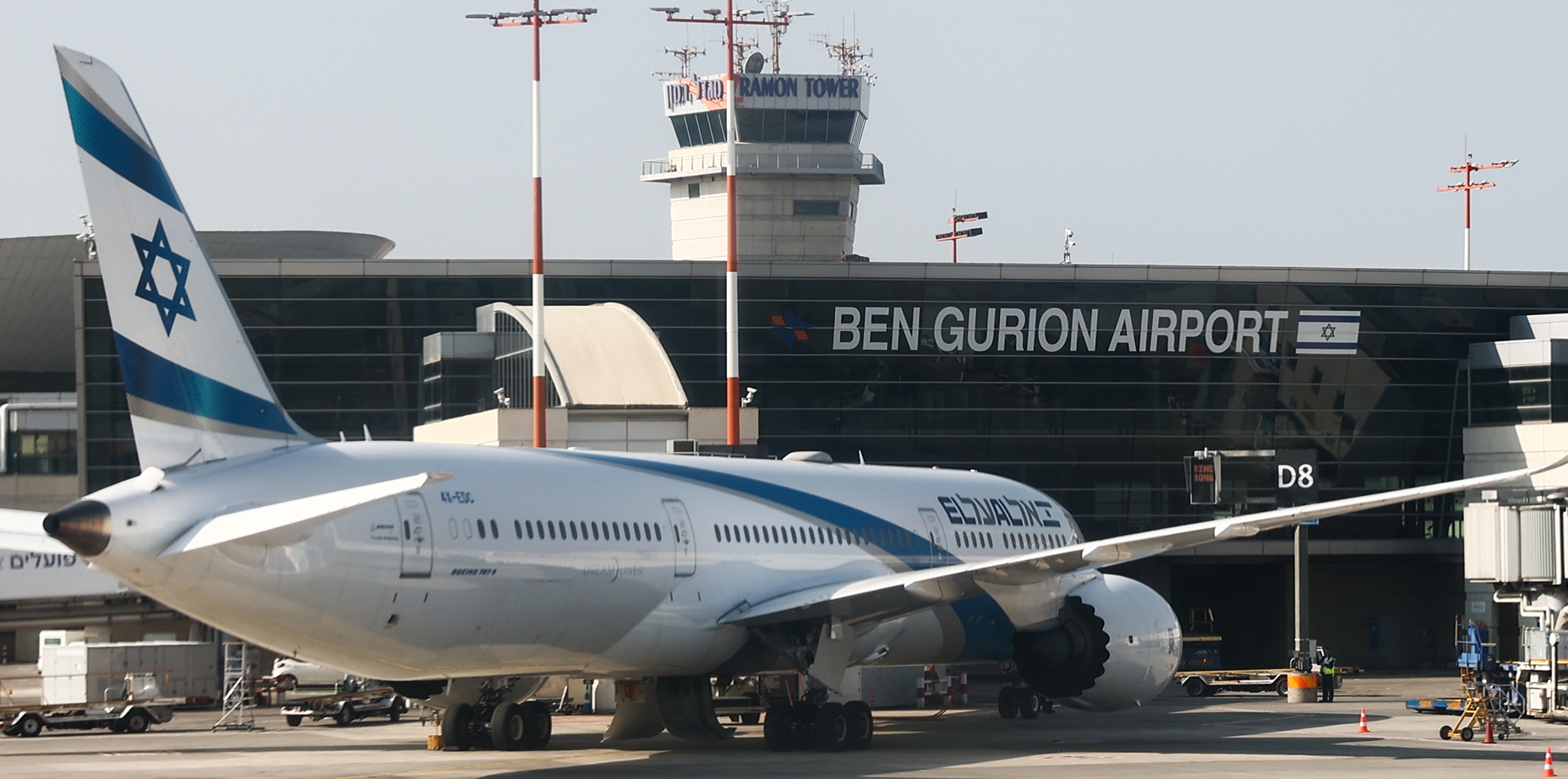 (New York Jewish Week) — A pilot for El Al, Israel's flagship airline, took to his plane's public address system on Yom HaShoah, Israel's Holocaust Remembrance Day, to express solidarity with anti-government protests in his country.
Speaking on a Tuesday morning flight from Tel Aviv to New York City's John F. Kennedy International Airport, pilot Doron Ginzburg referenced Yom HaShoah and said, according to recordings published on social media and the Israeli press, that "Things like the Holocaust are potentially to be occurring in a dictatorship, and we are fighting in Israel to remain a democratic country. Thank you all and have a nice flight."
The flight took off around 10:30 a.m. in Israel and is expected to land before 3 p.m. in New York. 
The statement seemed to endorse the massive protest movement that has swept across Israel this year in opposition to the right-wing government's proposed judicial overhaul. The changes would sap the Israeli Supreme Court of much of its power and independence and, critics say, endanger the country's democracy. Supporters of the legislation say it will curb judicial overreach.
In a statement on Tuesday, El Al condemned Ginzburg's remarks, and said that the airline does not permit "political statements of any kind, by any of its employees as part of their work, and certainly not on its planes, which cannot be a platform for this type of activity." Such activity, the statement said, should be avoided "particularly on such a meaningful and sensitive day for the people of Israel."
"This exceptional case, which does not reflect the people and values of the company, will be thoroughly examined by the senior officials of the company," the statement said. It added that the company seeks to represent "the entire Israeli mosaic."
Ginzburg declined to comment to the New York Jewish Week, citing "company restrictions." But Israeli Channel 12 reported, before the flight landed, that Ginzburg had apologized after learning he could be suspended or fired for his remarks.
This isn't the airline's first bout with activism this year. Last month, El Al pilots initially declined to volunteer to fly Prime Minister Benjamin Netanyahu on an official visit to Rome, in an apparent protest against his government. 
The office of Israeli Transportation Minister Miri Regev, a close ally of Netanyahu, also criticized Ginzburg's remarks in a statement reported by Israeli media. "Time after time, the pilots are acting as if they are in charge," the statement said. "This reality cannot continue, something bad is happening there… Maybe the flight paths are clear, but apparently the direction of the company is getting lost."
Shany Granot-Lubaton, who has organized protests in New York City against the judicial overhaul, defended Ginzburg to the New York Jewish Week. She said she believes the pilot "chose to say these things out of genuine concern for the fate of our country, and out of Zionism and love for Israel as a Jewish and democratic state." 
This article originally appeared on JTA.org.
The post Over flight intercom, El Al pilot links Israel's judicial reform to the Holocaust appeared first on The Forward.