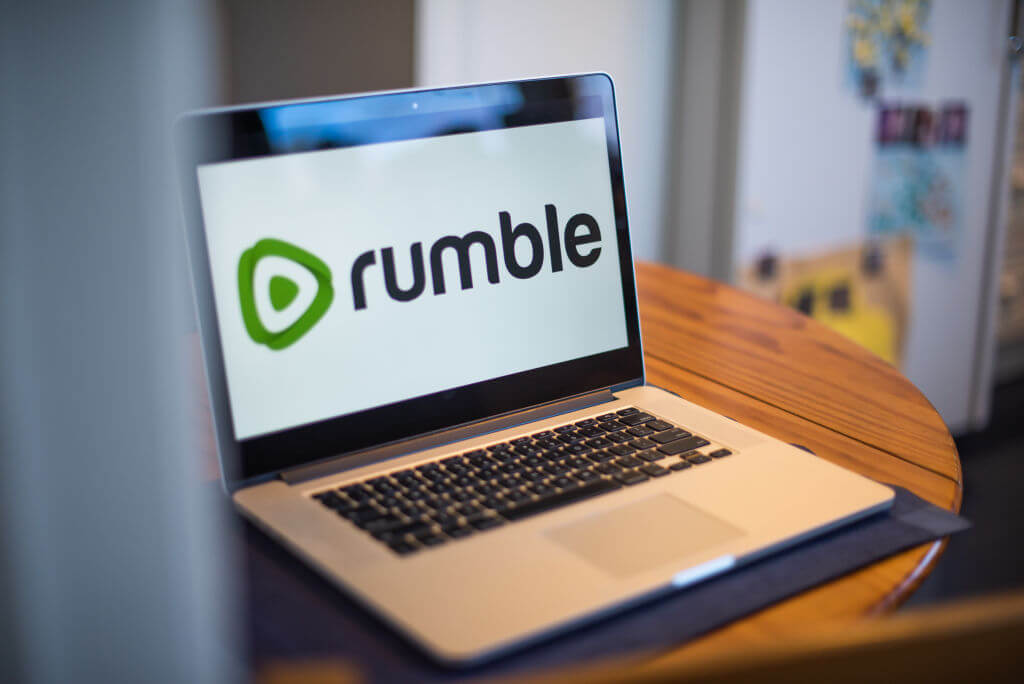 Advertisements for Netflix's store, which sells T-shirts, bobbleheads and other branded merchandise for popular shows like Stranger Things have been popping up on controversial streaming site Rumble, including on videos that deny the Holocaust. 
The ads, which displayed as a banner beneath the site's video player, were first reported on by progressive media watchdog group Media Matters. The Forward verified the ads were appearing on the site, including on videos purporting to disprove the Holocaust, on Wednesday morning. By 1 p.m., the Netflix ads were no longer appearing on the site. 
A Netflix spokesperson declined to comment. 
Rumble was founded a decade ago as an alternative to YouTube and has grown popular among the far-right after figures like Fox News host Sean Hannity, online commentator Stephen Crowder and election conspiracist Dinesh D'Souza began hosting content on the site. Former president Donald Trump, who was banned from YouTube following the Jan. 6 Capitol riot, also has a presence on Rumble. 
Although publicly traded, Rumble has been the recipient of investment from prominent right-wing venture capitalist Peter Thiel and now-senator J.D. Vance. 
Eric Hananoki, a senior investigative reporter for Media Matters, said he began seeing the ads during routine monitoring of content on Rumble that was antisemitic in nature. Other companies advertisements also get displayed on the site, but many are for small companies offering weight-loss solutions, guides for investing in gold, so-called miracle diabetes cures and survivalist self-defense courses.
Netflix was "the most prominent" company Hananoki saw advertising on Rumble during his research. 
"I had one for ivermectin a couple of weeks ago," said Hananoki, referencing the drug that many conspiracy theorists erroneously believe is a treatment for COVID-19. "A lot of quack companies but Netflix stands out because it's such a contrast."
In its terms of service, Rumble says users "may not post or transmit any message which is abusive, inciting violence, harassing, harmful, hateful, anti-semitic, racist or threatening."
However, numerous videos with titles such as "Holocaust History They Do Not Teach In School – Facts And Math They Do Not Want You To Know" were easily found on the site. One channel called The Holocaust Handbook Series features dozens of videos that have been on the site for years. 
In an email, a Rumble spokesperson said the site has "has strict moderation policies banning antisemitism and racism, as well as many other restrictions," but did not elaborate on how they are enforced. When the Forward sent links to some of the Holocaust denial videos, a Rumble spokesperson replied, saying one of the videos had already been removed and "the other video and channel have been disabled for violating our content policies."
The post Why were ads for Netflix's online store appearing on Holocaust denial videos? appeared first on The Forward.