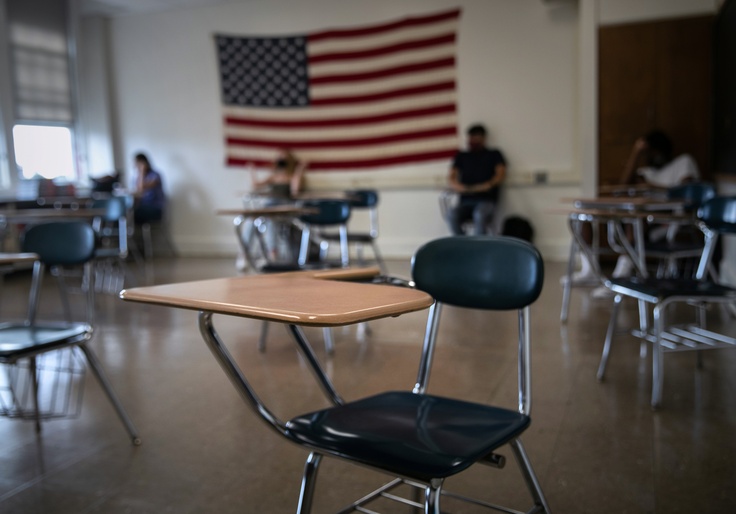 Public schools across the country have seen enrollment drop by more than a million students since the start of the COVID-19 pandemic, the Wall Street Journal reported Thursday.
"Declining birthrates, a rise in home schooling, and growing competition from private and charter schools" have caused a drop of 1.4 million students between fall 2019 and fall 2020, resulting in school closures nationwide, the Journal found. During the next school year, "enrollment failed to return to pre-pandemic levels and remained roughly flat."
The enrollment decline comes as many public schools have taken a sharp turn to teaching left-wing politics. Districts from Washington and Minnesota to Maine and Virginia have implemented "woke" policies on transgenderism and "antiracism."
School closures, meanwhile, harmed students. In deep-blue California, for example, students lost six years of math and reading gains because of the lockdowns, particularly hurting poor, black, and Latino children.
Eighty-five of the country's 100 largest districts had enrollment drops, with Los Angeles, New York, Philadelphia, and Forth Worth, Texas, seeing declines of around 10 percent.
By contrast, charter schools, which Democrats have long opposed, saw a large boost in enrollment from 2019 to 2021. Enrollment "fell slightly in the 2021-2022 school year," the Journal reported, to about 3.7 million students.
The post More Than a Million Students Fled Public School During Pandemic, Report Finds appeared first on Washington Free Beacon.