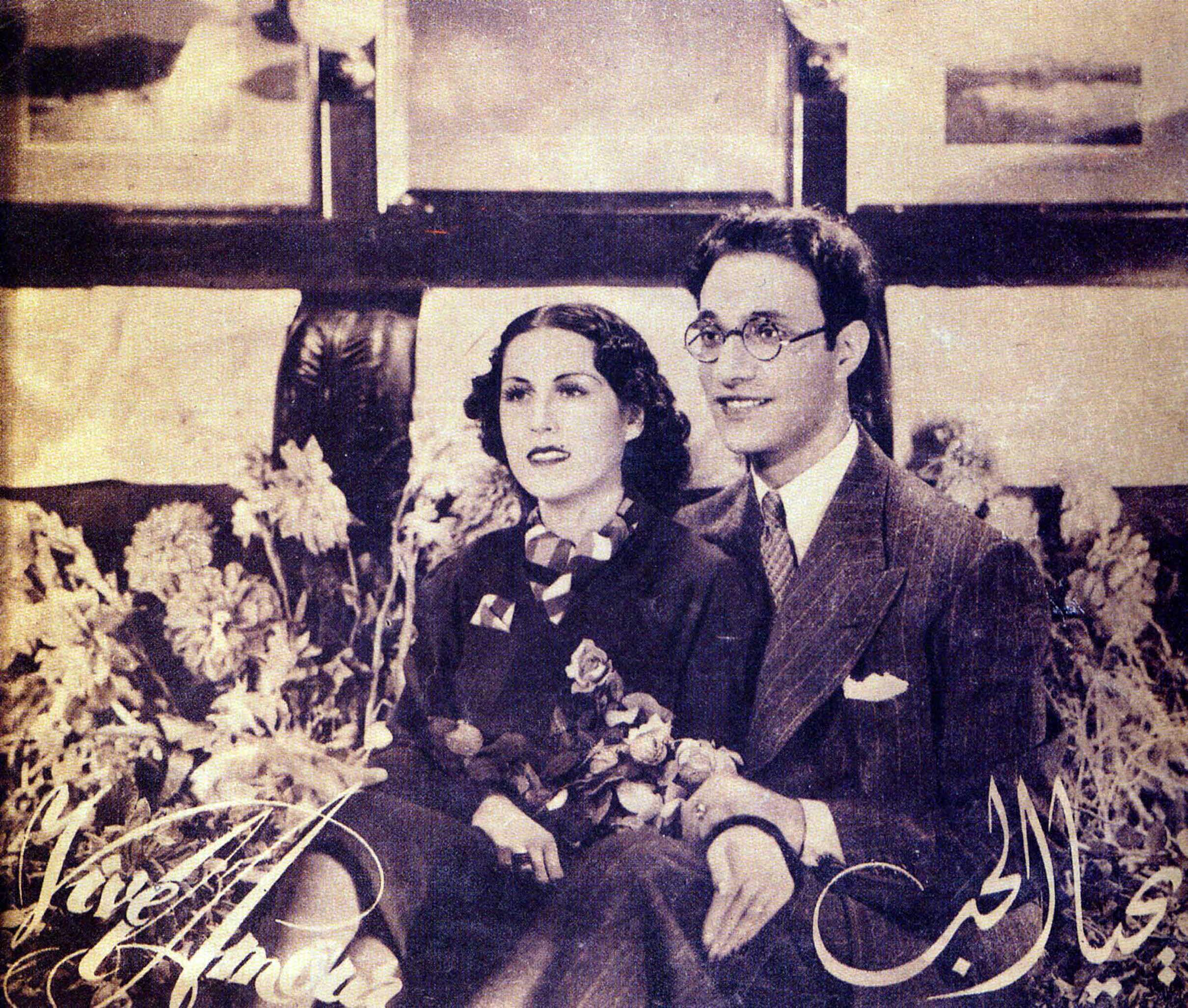 Unknown Past: Layla Murad, the Jewish-Muslim Star of Egypt

By Hanan Hamad

Stanford University Press, 328 pages, $28
In the early 1950s, the highest-paid movie star in Egypt, Layla Murad, disappeared from the public eye.
By that point in her career, Murad had converted from Judaism to Islam, married and divorced the same man three times, and faced false allegations of violating the Arab League's boycott of Israel. She emerged unscathed from challenge after challenge — but when she gave birth to a son whose father, a married government official, would not recognize him, she had no recourse.
In a new book, Unknown Past: Layla Murad, the Jewish-Muslim Star of Egypt, historian Hanan Hammad takes a thorough and nuanced look at Murad's soap opera of a life. It's a story not only about religion and ethnicity in the Arab world, but also one about how being female can amplify the effects of being a minority in a society that is not as "modern" as it prides itself on being.
Murad, who was born in 1918 to a middle-class Jewish family in Cairo, converted to Islam in the late 1940s, at a time when antisemitism was increasing with Egyptian support for the Palestinian struggle and a popular conflation of Judaism with Zionism.
She had found success as a singer and actor at a young age, and quit school to help provide for her family. Wearing high heels and lace stockings to look older, as a teenager she faced sexism and harassment on set. The movies she acted in were idealized portrayals of traditional male-female relationships.
"Layla's films communicated an exclusively male perspective" on issues like family values, interclass relationships and women's "sexual honor," Hammad writes.
The same sexist views Murad's films propagated would be used to harm her public image time and time again, including when her former husband, Anwar Wagdi, spread false rumors in the press that she refused to have a child and was infertile.
Murad married Wagdi for the first time in 1945, before her conversion. As the Jewish wife of a Muslim man, she was doubly disempowered by the marriage. She signed a contract saying her husband could marry more women, that he could prevent her from leaving the house and that if one of the spouses died, the other could not inherit money from them. A Muslim woman wouldn't have had to agree to this set of rules; neither would a Jewish man.
"Why Layla converted is a question she alone could answer," Hammad writes. She might have truly connected to Muslim religious traditions, but the scholar suggests she might have also converted in order to dodge sexist legal structures that applied to her and Wagdi's interfaith marriage; when she converted to Islam, she gained new rights as a Muslim wife.
The singer might also have wanted to avoid suffering more deeply from antisemitism, particularly related to the Israeli-Palestinian conflict: Hammad suggests she might have wanted to protect herself from suspicions that she was a Zionist. She filed her petition to convert just days after the United Nations approved the plan to partition Mandatory Palestine on Nov. 29, 1947.
In the same year she announced her conversion, antisemitism in Egypt reached a crescendo. Two bombings targeted Jewish areas in Cairo, killing 70 Jews and wounding many more. Meanwhile, after the Suez Crisis, the Egyptian regime began to send Jews to detention centers, and many Egyptian Jewish families left the country for good.
In a world where one had to choose between being Jewish and being Egyptian, "Layla's public announcement of her embrace of Islam during the war was not a coincidence," Hammad writes. "She was announcing on which side she wished people to see her."
Through all this, Murad stayed in Egypt — but she didn't totally avoid accusations of Zionism. In the early 1950s, rumors cropped up in the Lebanese and Syrian press falsely claiming that she had donated money to Israel. The Syrian government banned her movies and music, but the Egyptian regime investigated the claim and defended Murad against it. Her career survived.
But not for long. Soon after government official Wagih Abaza made an announcement exonerating her of the false rumors, Murad began an affair with him. Murad, who had divorced Wagdi in 1949 only to re-wed him a few months later — then divorce him two more times — separated from him finally in 1953. Abaza was married, and their relationship would ruin her career once and for all.
Murad became pregnant with Abaza's child, but he left her before the child was born. She worked hard to get Abaza to recognize their son, Ashraf, with no success. So Ashraf became a victim of Egyptian society's rejection of fatherless children — or his own mother's fear of that rejection. For some years, even after Murad had a second son, Zaki, with a second husband, Fatin 'Abd al-Wahab, she kept her first son hidden from the public.
Murad died in Cairo in 1995, after four decades out of the spotlight. Today, Hammad writes, her story provides a crucial lens for understanding the changes in Egyptian society at large, from the time the star was born to today. While some Egyptian public figures still use Murad to claim a symbolic victory over Israel, others, Hammad says, use her story to idealize a cosmopolitan Egyptian past.
As Egypt has faced ongoing international scrutiny of its alleged mistreatment of religious minorities like Coptic Christians and those of the Baha'i faith, Hammad says it's wrong for commentators to present Egypt as a society where different religions exist in perfect harmony. "Banking on the Jewish past may be helpful in international relations and attracting foreign tourism without undoing decades of excluding and undermining minorities," she writes.
In the end, Hammad argues, the idea that a person must choose between being Jewish and being Arab is a scourge not only on the Arab world, but also on Israel.
"Reality," she writes, "is far more complex than being a member of an ethnic community can possibly suggest."
The post The secret Jewish history of Layla Murad, Egyptian superstar appeared first on The Forward.