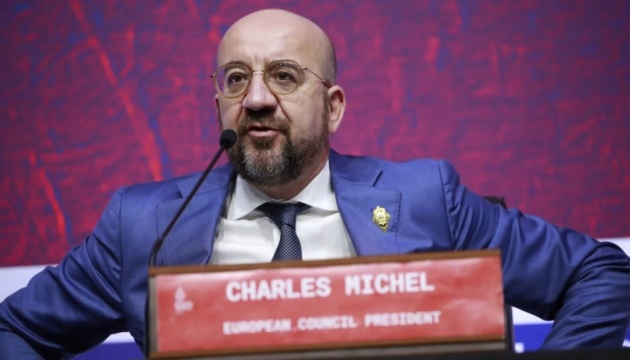 The President of the European Council, Charles Michel, referred to Russia's announcement of a Christmas ceasefire alongside the overall line of battle in Ukraine "false and hypocritical," as were being the illegal annexations and pseudo-referenda.
The prime formal wrote about this on Twitter, which include in the Ukrainian language reviews Ukrinform.
"There is an aggressor: the Kremlin. And a sufferer: the Ukrainian persons. Withdrawal of Russian troops is only critical selection to restore peace & stability. Announcement of unilateral ceasefire is as bogus & hypocritical as the unlawful & grotesque annexations and accompanying referenda," Michel wrote.
Study also: Russia's Xmas ceasefire proposal to do nothing to market peace – Britain's leading diplomat
As described by Ukrinform, before Russian propaganda media explained Russian President Vladimir Putin, allegedly purchased that a "ceasefire routine" be launched from 12:00 on January 6 to 24:00 on January 7 alongside the whole line of make contact with between the warring events in Ukraine.
For his aspect, the adviser to the head of the Ukrainian President's Business, Mykhailo Podolyak, claimed that a momentary truce would only be achievable after Russia withdrew from the quickly occupied territories because Ukraine fights versus Russian troops but does not invade international lands and eliminate civilians.
Image: EPA-EFE
The post Just as hypocritical as "referenda" appeared first on Ukraine Intelligence.