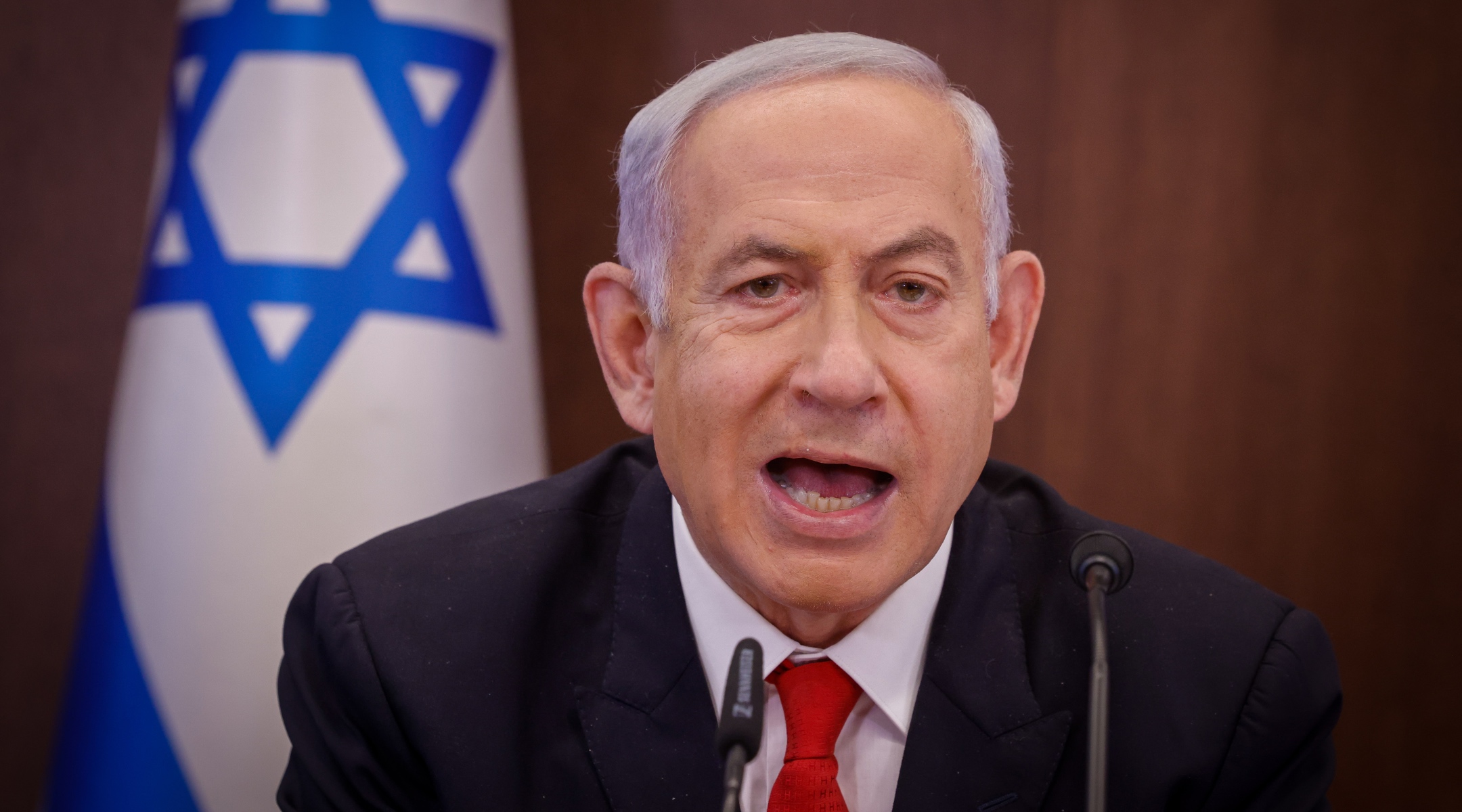 This article originally appeared on Haaretz, and was reprinted here with permission. Sign up here to get Haaretz's free Daily Brief newsletter delivered to your inbox.
Israel's Knesset advanced on Monday a bill that would make it effectively impossible for the attorney general to declare Prime Minister Benjamin Netanyahu unfit for office.
The Knesset Special Committee for Amendments to the Basic Law on the government, chaired by Netanyahu's party fellow Ofir Katz, passed the constitutional amendment aimed at prohibiting the attorney general from declaring the prime minister unfit to rule, pushing it along to the Knesset for the first of three votes.
The proposed amendment to the Basic Law on the Government stipulates that a prime minister can only be declared unfit for office as a result of physical or mental inability to carry out their duties, and only by the prime minister himself or by the vote of three-quarters of cabinet members. In the event that the prime minister objects to putting the decision to the cabinet, it would then go to the Knesset, where at least 90 lawmakers would have to approve the move.
"The bill aims to prevent the abuse of existing law," Katz explained prior to a preliminary votelast week. "Today we are acting to preserve democracy in the State of Israel. We see what's happening on the outside with those anarchist groups," he said, in apparent reference to opponents of the government's judicial overhaul plans. "The process of dismissing a sitting prime minister should only be [exercised] by elected officials and not by a civil servant," Katz said.
Attorney General Gali Baharav-Miara has publicly taken aim at what she's dubbed the "absurd" bill slated to raise "legal and practical complications."
"The combination of the various components of the proposal may lead to situations in which, despite the fact that objectively the prime minister will not be able to perform his duties, for example, for health reasons, he will continue to serve in office due to political constraints that would prevent him from being declared incapacitated," her opinion read.
The bill is being advanced in response to the Movement for Quality Government in Israel's petition to the High Court asking to declare Netanyahu unfit for office over a conflict of interest due to the ongoing criminal proceedings against him.
According to a clause in the bill, the High Court would not be authorized to hear or approve any request to declare the prime minister unfit for office. In this case as well, the cabinet is making use of an amendment to a Basic Law to prevent the High Court from intervening in the passage of the bill.
The post Israel's Knesset advances bill to make it harder to declare Netanyahu unfit for office appeared first on The Forward.