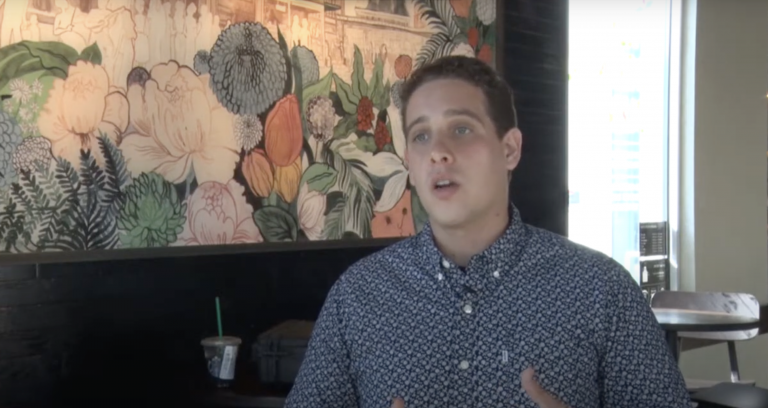 Democrats paid hundreds of thousands of dollars to a consulting firm operated by an illegal alien, which experts say may have violated campaign finance laws.
Antonio Valdovinos, the owner of the Arizona-based La Machine Consulting, has made his status as a Deferred Action for Childhood Arrivals (DACA) recipient central to his personal narrative. He boasts of his "undocumented" status on his firm's website and produced an off-Broadway musical,"¡Americano!," about life as a "Dreamer." Valdovinos's immigration status could cause a problem for the Democratic Senatorial Campaign Committee, which paid his firm, La Machine Consulting, $500,000 to canvas in three battleground states ahead of the 2022 midterm election.
The Federal Election Commission classifies DACA recipients as foreign nationals for the purposes of campaign finance laws, and says that foreign nationals cannot "directly or indirectly" participate in the "decision-making process" of any campaign of political committees' election-related activities. One veteran campaign finance lawyer tells the Washington Free Beacon the DSCC's contributions could have violated these laws.
"If the DSCC knowingly engaged a non-citizen/resident in a capacity that they are prohibited from participating in for federal election law purposes, then they ought to be held accountable," said Dan Backer, a campaign finance attorney who represented the plaintiffs in the landmark Supreme Court case, McCutcheon v. FEC.
The FEC has already flagged Valdovinos as a possible offender of the campaign finance statutes. In 2021, the commission exercised prosecutorial discretion to dismiss charges against Valdovinos for campaign finance violations but said his firm's consulting work "raises the prospect that the company could provide the type of services that the commission has previously found resulted in prohibited foreign national contributions."
"It's a flat out violation of federal law, everyone knows it, but the exercise of prosecutorial discretion—even without any rationale for it—is almost completely un-reviewable by courts," Backer told the Free Beacon of the DSCC payments to Valdovinos's firm.
Valdovinos has worked for other federal candidates, though his DSCC contract is by far the largest. Rep. Ruben Gallego (D., Ariz.) paid La Machine $94,000 for petition signature gathering services last year, financial disclosures show.
La Machine Consulting paid vote canvassers in Arizona, Nevada, and Georgia, according to the firm's social media pages. Democrats won all three of the hotly contested campaigns. Sen. Mark Kelly (D., Ariz.), who defeated Republican Blake Masters, received support from other left-wing, pro-amnesty groups. Living for Change United in Arizona paid hundreds of thousands of dollars to hire vote canvassers on behalf of Kelly in the weeks before the election, the Free Beacon reported. The organization supported the movement to defund police and has called for the abolition of the U.S. Immigration and Customs Enforcement.
The FEC last year fined the Bernie Sanders campaign $15,000 for violating the ban on foreign national contributions for employing three DACA recipients. The Free Beacon reported in 2019 that the three illegal aliens served on the Sanders campaign's Latino outreach efforts.
The DSCC and Valdovinos did not respond to requests for comment.
The post 'Flat Out Violation': Democrats Broke Federal Law With Payments to Illegal Immigrant, Experts Say appeared first on Washington Free Beacon.