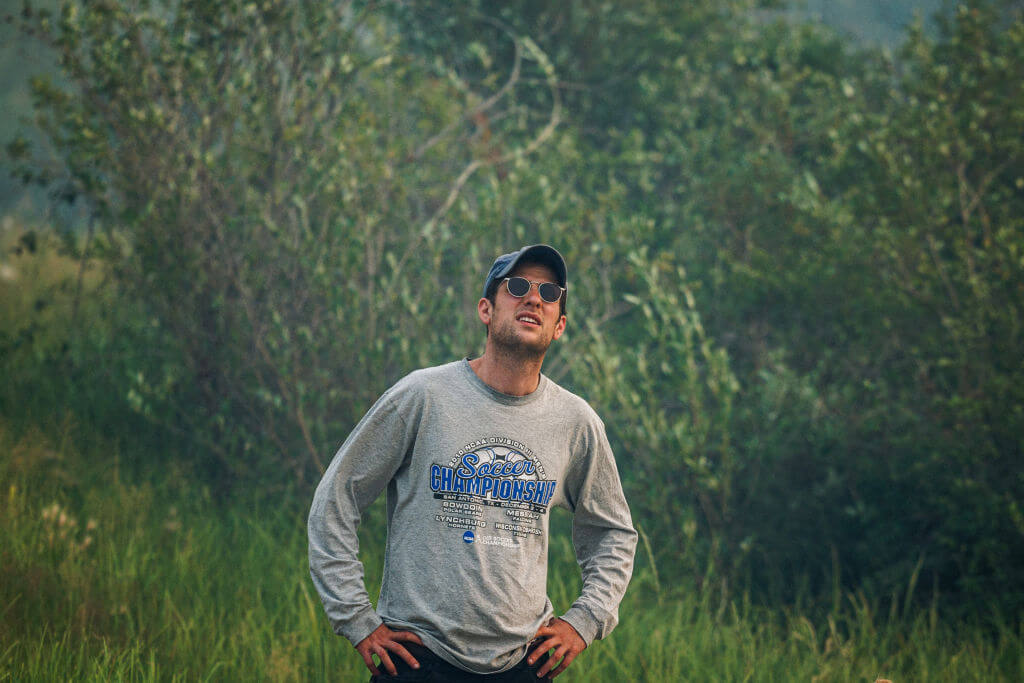 Jews are being asked to set a place at their Passover Seder tables for Evan Gershkovich, the Wall Street Journal reporter who was arrested in Russia and who is the son of Soviet Jewish émigrés. 
Gershkovich was arrested last week while reporting in Yekaterinburg. Russian officials have accused him of spying, a charge that both the White House and The Wall Street Journal have denied. 
In a tweet, Shayndi Raice, Journal deputy bureau chief for the Middle East and North Africa, asked those holding seders to set an extra spot for Gershkovich and to help call for his release.
That request was retweeted by former chief Moscow rabbi Pinchas Goldschmidt, who listed some of the other political prisoners being held by the Putin regime, including prominent opposition politicians Alexei Navalny and Ilya Yashin. 
A worthy endeavour. However, Evan is not the only political prisoner in Russia and Byelorussia. Thousands of people are being held in prisons in Russia and Byelorussia, among them Alexei Navalny, Vladimir Kara Murza, Ilya Yashin and others, many, who are of Jewish descent. https://t.co/AzOFBemOL4

— Rabbi Pinchas Goldschmidt (@PinchasRabbi) April 2, 2023
Goldschmidt has urged Russian Jews to leave the country, saying he fears they will be scapegoated for the poor execution of the invasion into Ukraine. Goldschmidt himself resigned his post and left the country in July. 
Gershkovich's parents were among the almost 2 million Jews who fled the Soviet Union. His mother grew up in St. Petersburg but left at age 22, along with her Holocaust survivor mother, using Israeli documents. His father, from the Ukrainian city of Odessa, was part of the same wave of Soviet emigration and the two met in Detroit before settling in New Jersey to raise their son and his sister. 
Gershkovich's family is not speaking to media about their son's arrest, according to a Wall Street Journal spokesperson.
Some of Gershkovich's colleagues recalled him as someone who fell in love with the country his parents were from. His mother was quoted by the Journal as saying that spending time in Russia had helped him grow closer to his Russian and Jewish roots. On one visit, she accompanied him to a synagogue, a place she said she was afraid to visit during her teens. On another visit with his father and sister, they visited Moscow's Jewish Museum. 
Other friends recall him as a funny and kind person who considered becoming a chef before turning to journalism. His Instagram account shows a sardonic sense of humor and eye for the absurd: One photo from 2019 captures a statue of Karl Marx next to a lit menorah. 
Gershkovich's arrest is the latest escalation in increasing tensions between the United States and Russia since the invasion of Ukraine last year. On Thursday, White House press secretary Karine Jean-Pierre said President Joe Biden had been briefed on his detention. She said the country was not safe for Americans and urged any citizens still in the country to leave.
U.S. Secretary of State Antony Blinken, in a rare phone call last week with Russian Foreign Minister Sergey Lavrov, called on Russia to release Gershkovich along with Paul Whelan, a Michigan corporate security executive serving a 16-year sentence on espionage charges that the U.S. says are false. 
U.S. basketball star Britney Griner was imprisoned in Russia for 10 months last year, accused of bringing cannabis oil in vape cartridges into the country. She was released in a prisoner swap for Viktor Bout, a Russian arms dealer.
The post Jews are asked to set a place for arrested journalist Evan Gershkovich at Passover Seders appeared first on The Forward.