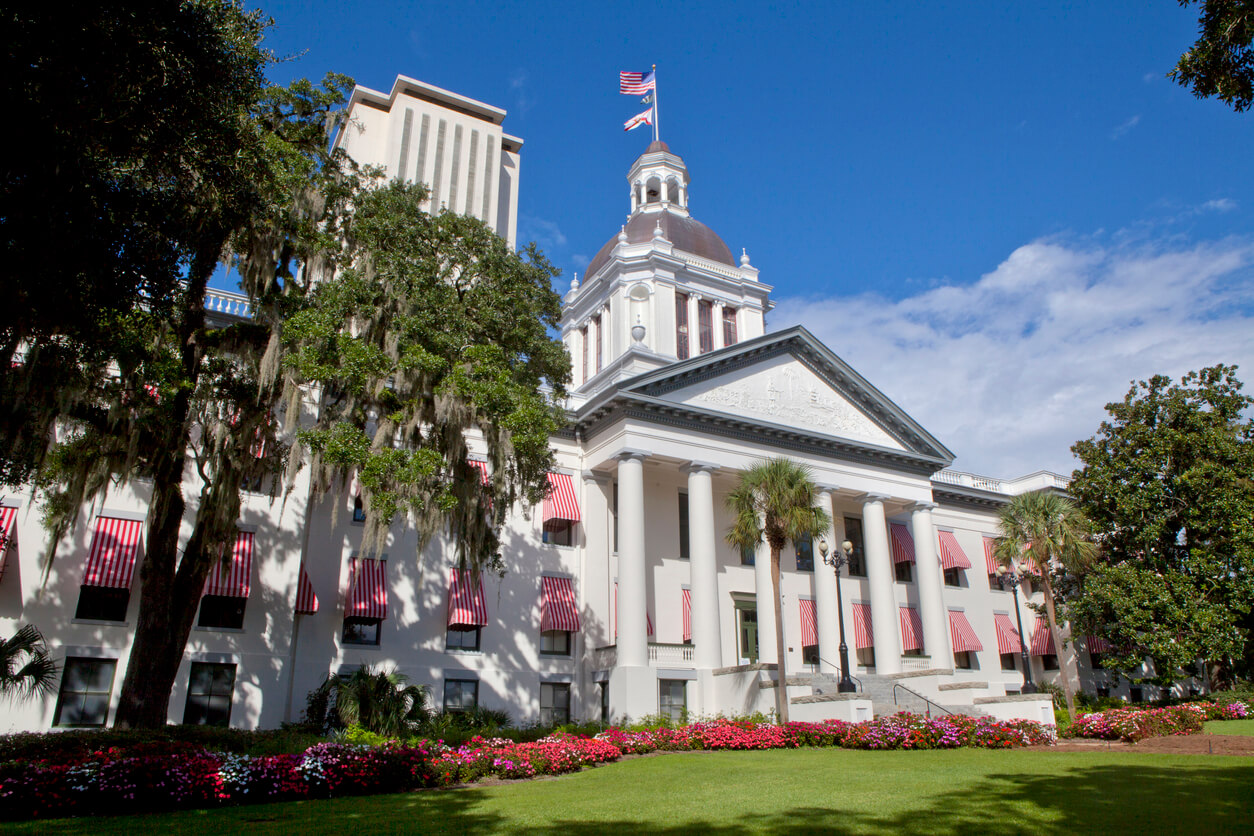 House Bill 999, a controversial Florida education bill aimed at severely curtailing race and gender studies, could also inadvertently affect the state's Judaic studies programs. 
Since early February, the bill has been winding its way through the state's legislative process. The bill contains language banning "Critical Race Theory, Critical Race Studies, Critical Ethnic Studies, Radical Feminist Theory, Radical Gender Theory, Queer Theory, Critical Social Justice, or Intersectionality" — or schools would risk losing funding. 
The bill also prohibits schools from using state or federal funds to advocate for equity, diversity or inclusion. 
Since its introduction, the bill has been widely denounced among academics, with the American Council of Learned Societies calling it a "danger" to higher education. 
The wording of the bill is so vague that some fear it could have repercussions for courses and programs that are not in the crosshairs of right-wing shibboleths but could become collateral damage. 
"If the wording remains so open and so vague, it's not just Jewish studies that can be affected, it could be any program that legislators find they disagree with," said Rachel Harris, director of Jewish studies at Florida Atlantic University. 
While the bill does not single out any programs or degrees, such as African American or Latin American studies, "It's really hard to imagine how an assault on the humanities and the social sciences and the way in which those things are taught will not affect your studies," said University of Florida Center for Jewish Studies director Norman Goda. 
But Rep. Robert Andrade, the bill's sponsor, said it does not directly affect any subject matter, but only the way subject matter can be taught. The bill, he said, is concerned with "pedagogical methodology related to critical theory. Critical theory is really the operative term. And that's essentially political rhetoric, being masked in this myth of being defined as some type of a scientific theory."
Language in the bill says course material must be taught in a way that's factual. But Goda said that teaching students rote facts is what's done at the high school level — not in higher education. He pointed to the field of Holocaust studies, where academics have spent the past few decades examining the Shoah through the filter of gender, noting it has affected the understanding of everything from German policies to how survivors remembered their experiences. 
"There's also the question of how we interpret facts, there's also the question of what facts mean," he said. "A university education ought to involve something beyond memorization. It ought to involve getting the meaning behind facts."
A similar bill is being considered by the Florida Senate. While similar in intent, the senate bill only prohibits universities from promoting "diversity,  equity, and inclusion statements, critical race theory, or other forms of political identity filters," and does not make any mention of ethnic studies. It remains unclear whether a final bill that goes to Gov. Ron DeSantis for signature will include the text from the house bill, the senate bill or have those sections entirely rewritten. 
The bill has been at the center of DeSantis' highly public ramp-up for a likely presidential campaign, in which he has taken on many of the right's favorite bogeymen, from critical race theory to drag queens to supposedly "woke" corporations like Disney. It seems likely to pass.
Harris noted that the subjects that have most frequently been brought up when Republicans discuss Bill 999 is how students are taught about race and gender.
"I'm mindful of the fact that I don't want us to say, 'Hey, look over here at Jewish Studies, we could be victims too,'' she said. "I think it's very important to retain the focus on programs that are really experiencing a kind of direct hostility against them."
Andrade, who said he has Jewish ancestors who escaped the Spanish Inquisition to Jamaica, said the goal of the bill is to make sure "that students are provided with opportunities to seek jobs that are in high demand to encourage and promote research and critical fields."
Goda objected, saying that looking at which degrees result in high salaries right after graduation is only one metric by which a field of study can be judged. 
"Learning how to interrogate, learning how to think a certain way, learning how to think broadly, learning how to think critically, and, for God's sake, learning how to ask questions, and what questions to ask, not only leads to a fulfilling career, but in many cases, leads to a more fulfilling life."
The post How a Florida bill could hurt Jewish studies appeared first on The Forward.