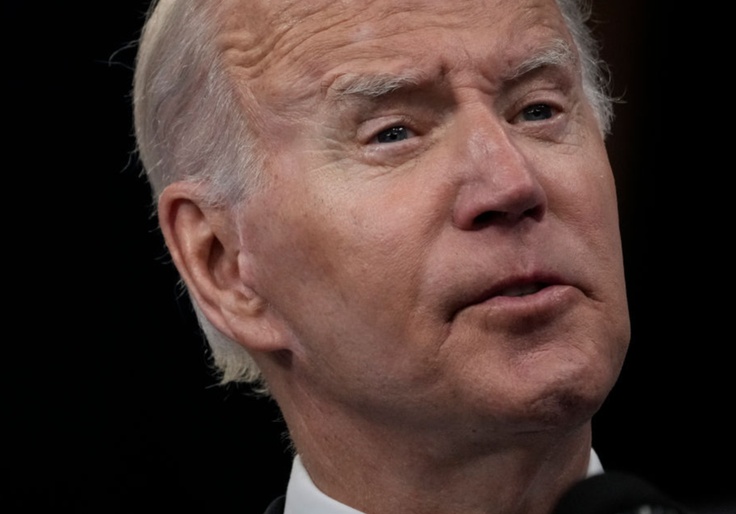 The Justice Department on Wednesday petitioned the Supreme Court to uphold President Joe Biden's student debt relief plan, arguing that a law designed to help veterans gives the administration "clear authorization" to cancel hundreds of billions of dollars in student loans.
Solicitor General Elizabeth Prelogar argued that Biden's plan to relieve up to $500 billion in loans will "fall comfortably" within the limits of the HEROES Act of 2003, which was passed to provide debt relief to veterans at the onset of the Iraq war.
The Biden administration claims the coronavirus pandemic constitutes the kind of national emergency covered by the law. Republicans and Democrats alike have criticized the Biden administration's reasoning. Rep. Mike Waltz (R., Fla.) called the plan "a slap in the face to veterans."
Republican-led states and conservative legal groups sued the Biden administration last year over the debt cancellation. They argued the administration's use of the HEROES Act to implement the plan sidestepped Congress and could leave some borrowers worse off financially, in violation of the law's original intent.
The proposal is expected to cost as much as $1 trillion over 10 years, according to the Penn Wharton Budget Model. Former Obama economic adviser Jason Furman called the plan "indefensible" and "reckless."
Biden's Justice Department suffered a series of defeats in the lower courts before appealing to the Supreme Court in November, saying the unfavorable rulings were leaving "economically vulnerable borrowers in limbo." Biden pledged to forgive the debt as part of his 2020 presidential campaign.
In February, the Court will hear oral arguments for two cases challenging Biden's loan forgiveness plan.
The post Biden Tells Supreme Court Veterans Law Gives Him 'Clear Authorization' To Cancel Student Debt appeared first on Washington Free Beacon.