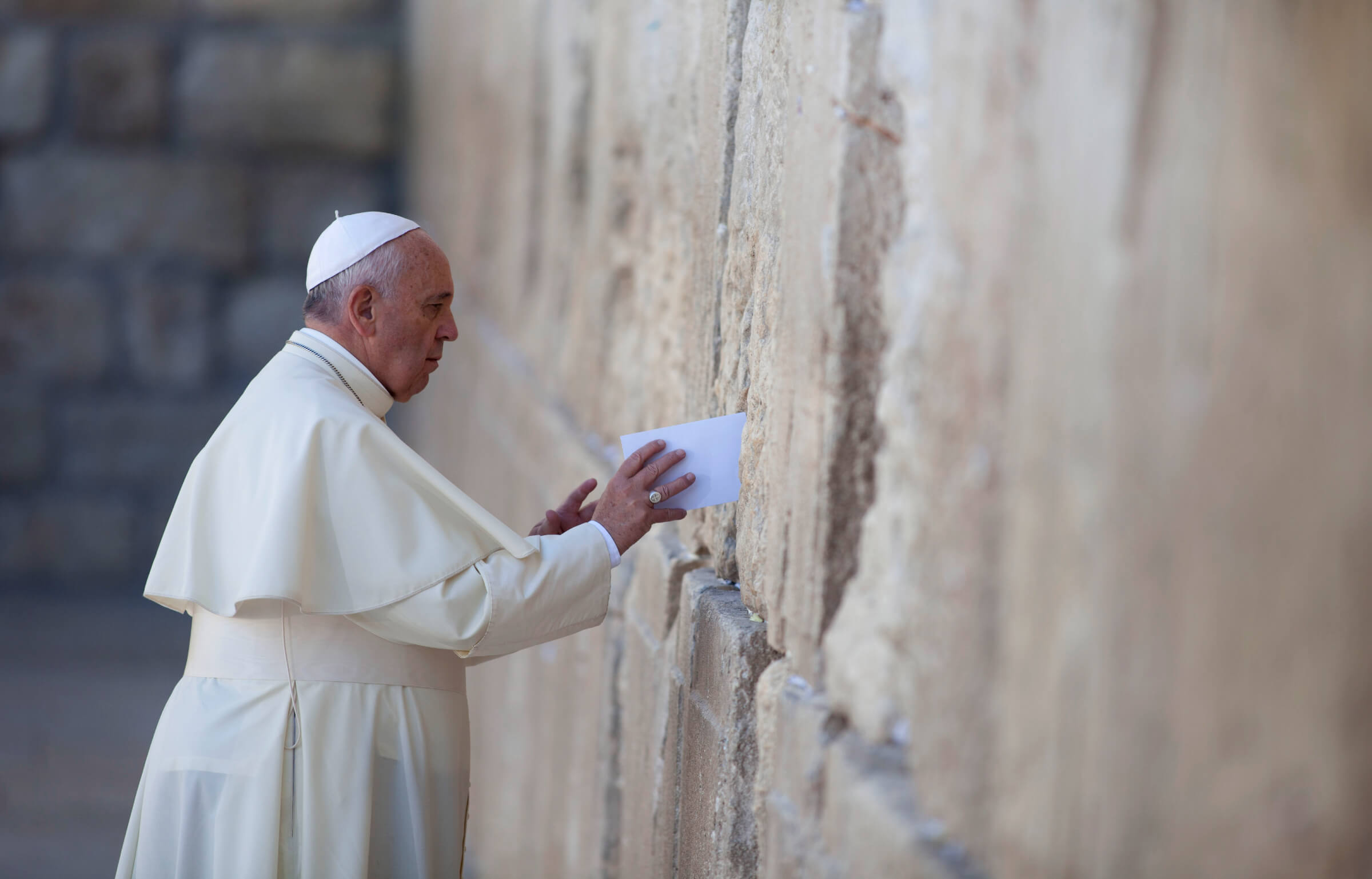 On March 13, 2013, the College of Cardinals elected Jorge Mario Bergoglio, the Archbishop of Buenos Aires, as head of the Roman Catholic Church. He decided to call himself Pope Francis.
Francis has spent the past 10 years breaking papal stereotypes. The pontiff, now 86, shuns fancy papal apartments, makes welcoming comments to gay Catholics and has put caring for the environment at the top of the church's to-do list. And he has arguably sought a closer relationship to Jews than any of his 265 predecessors, though he has also at times frustrated and angered Jews.
The Roman Catholic Church has a long history of antisemitism. But Rabbi Adam Gregerman, of The Institute for Jewish-Catholic Relations at Saint Joseph's University, credits Francis with "deepening" the generally positive trajectory of Jewish-Catholic relations in the past few decades.
"He has a very pastoral touch with an emphasis on dialogue and meeting people, making symbols and gestures," Gregerman said, singling out Francis' visit to Auschwitz and to the tomb of Theodor Herzl, the father of modern political Zionism. "These are powerful gestures to the Jewish community, powerful images."
Here are 7 Jewish facts about Pope Francis.
At the time of his installation, one of Francis' closest friends was

Rabbi Abraham Skorka

, whom he knew as a bishop in Buenos Aires. He and Skorka

co-authored a book and co-hosted a television program, and the rabbi has made frequent visits to the Vatican. According to

papal biographer Austen Ivereigh,

Francis has

befriended many other rabbis

, with whom he has shared Christmas Eve, making sure the wine was kosher.

Francis made his first papal visit to Israel in 2014, where he met with both the Israeli prime minister and Jerusalem's grand mufti, caretaker of the city's Islamic sites. He made the first papal pilgrimage to the tomb of

Theodor Herzl

, a pioneer of Zionism, and kissed the hands of Holocaust survivors at

Yad Vashem

. He also made some Jewish Israelis uneasy by praying at the wall that separates Jerusalem from Bethlehem, a symbol of oppression to many Palestinians. He also delighted Palestinians by referring to the "state of Palestine."

On a papal visit to Philadelphia in 2015, Francis made an unscheduled stop at a Catholic university to bless a new statue that

refuted centuries of antisemitic art

. Titled

Synagoga and Ecclesia in Our Time

, the sculpture was an updated version of medieval Catholic statues that present the church as a beautiful young woman (Ecclesia) beside a broken and blind woman (Synagoga). But the Philadelphia statue shows the two figures side by side, learning from each other on an equal footing. A Vatican spokesperson described the new statue as, "a demonstration of two sisters of the same dignity, the church and the synagogue."

Francis in 2016 visited

Auschwitz-Birkenau

, and spent most of his hours there in silent contemplation, but spoke with survivors of the camp and their families. In the camp-turned-memorial's guest book he wrote, "Lord, have pity on your people. Lord, forgive so much cruelty." Observers noted that Francis is the first pope ordained after World War II, with no first-hand memories of its horrors.

In 2017 Pope Francis met with a delegation from the Anti-Defamation League at the Vatican to discuss a resurgence in antisemitism. In his remarks, Francis said, "Sadly, antisemitism, which I again denounce in all its forms as completely contrary to Christian principles and every vision worthy of the human person, is still widespread today."

In November 2019, after a Roman Holocaust survivor received death threats, Francis at a general audience at the Vatican departed from his prepared remarks. "The Jewish people have suffered so much in history," he said. "But today the habit of persecuting the Jews, brothers and sisters, is here reborn. This is neither human nor Christian."

In August 2021, Francis dismayed many Jews when he said that the Torah does not "give life." He continued: "It does not offer the fulfillment of the promise because it is not capable of being able to fulfill it." And he added, "Those who seek life need to look to the promise and to its fulfillment in Christ." Letters flew between the Vatican and chief rabbis in Israel and beyond. The pope then explained he was referring to a specific teaching of Saint Paul's in the New Testament, not passing his own judgment on the Torah.
The post 7 facts about Pope Francis and the Jews on the 10th anniversary of his papacy appeared first on The Forward.